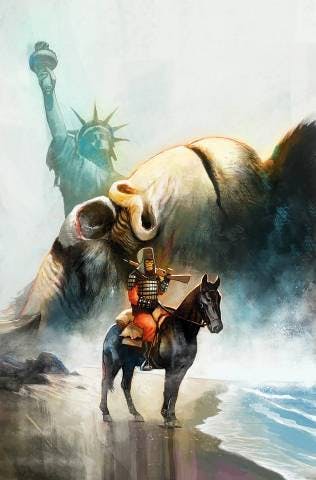 In this giant size episode, Mark and Chris play catch up on the plethora of news that happened while they were off on their summer adventures.  Mark talks Gfest and his first San Diego Comic Con experience. News on the Gridman anime by Studio Trigger.  The new trailer for Godzilla Monster Planet.  Boom studios' upcoming Kong on the Planet of the Apes mini series.  Pacific Rim 2 tidbits.  And finally, the duo says goodbye to Haruo Nakajima.  Then close out with an unreleased interview with Jessica from Monsterpolooza 2016.
Notes:
Japan World Heroes in Pasadena, Ca August 23rd to 25th
---
Listen to us on Stitcher:
Or download us on Itunes
Feedback on either would be appreciated
Let us know what you think by emailing us at The.Kaiju.Kingdom.Podcast@gmail.com
Check us out on Twitter @TheKaijuKingdom
Facebook: https://www.facebook.com/TheKaijuKingdomPodcast
And on Tumblr as well http://thekaijukingdompodcast.tumblr.com
Also check out our other podcasts and follow the Panzer Crush Podcast Network on
Twitter: @Panzercrush
As well as Facebook
And if you like what you hear, please pass it along to a friend.  We always welcome feedback as well.
Podcast (kaiju): Play in new window | Download