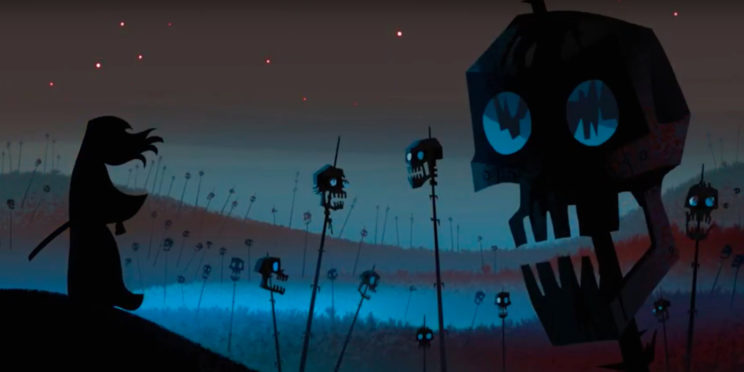 This weeks episode, Serg and Chris chat of Chris's visit to the Scum and Villainy Cantina in Hollywood.  After that it's trailer news with Batman and Harley Quinn and Castlevaina. Chris rants about shitty parents letting their kids dress like slutty Harley Quinn at the Phoenix Comic Con and the other shenanigans that went on there.  Animanicas returns.  Closing out the show, the duo looks back at Samurai Jack's fifth and final season.
---
---
Check us out on Facebook:
Find us on Stitcher:
On Twitter: @PanzerCrush
Stitcher: The Realmcast Take 2
and be sure to check out our other shows as well.
Podcast (take2): Play in new window | Download