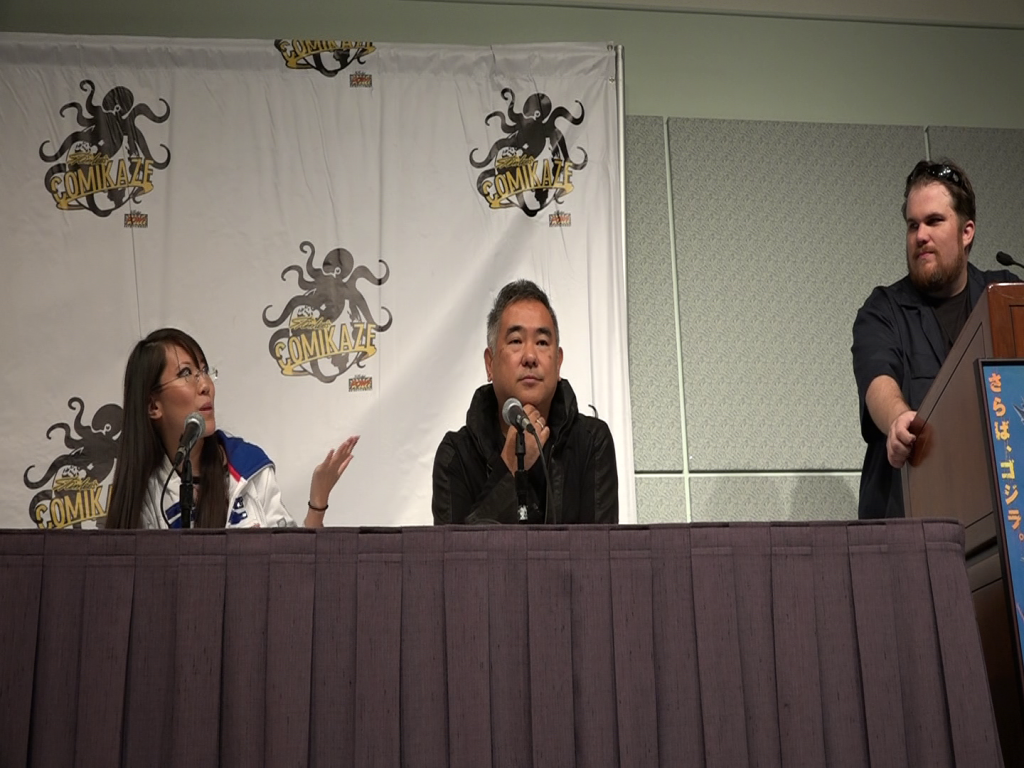 Podcast (kaiju): Play in new window | Download
In this thrilling episode: Jessica and Chris rage across Stan Lee's Comikaze in Los Angeles and sit down with director Ryuhei Kitamura (VERSUS, AZUMI, MIDNIGHT MEAT TRAIN, GODZILLA FINAL WARS).  Listen to the live panel.  Learn what you may not have know.  Marvel as Chris keeps his cool.
Right click and save to listen on your player of choice or:
Listen to us on Stitcher:
Or download us on Itunes
Feedback on either would be appreciated
Let us know what you think by emailing us at The.Kaiju.Kingdom.Podcast@gmail.com
Check us out on Twitter @TheKaijuKingdom
Facebook: https://www.facebook.com/TheKaijuKingdomPodcast
And on Tumblr as well http://thekaijukingdompodcast.tumblr.com
And if you like what you hear, please pass it along to a friend.  We always welcome feedback as well.